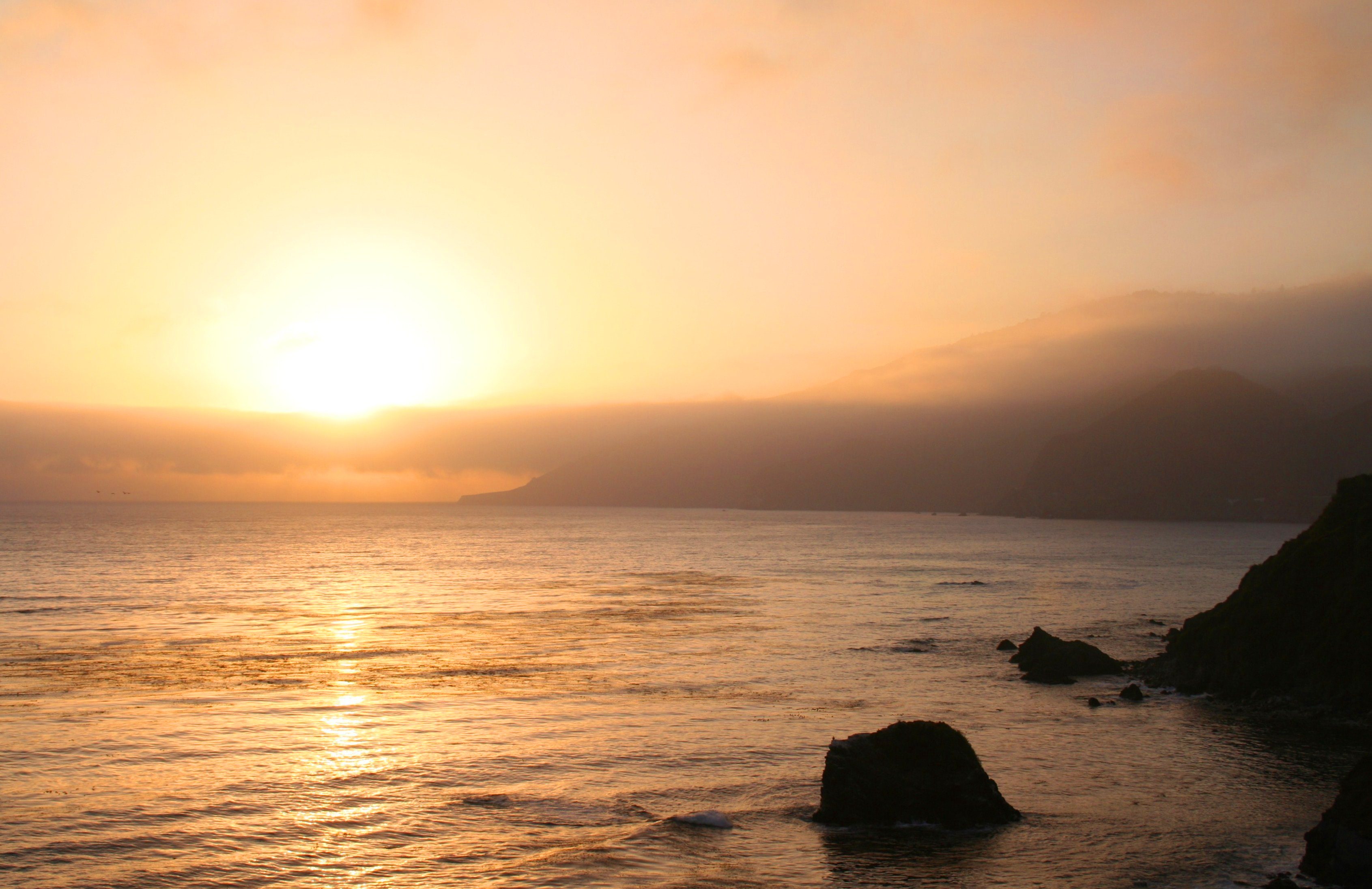 Removing the Intruder: On Treating Love Addictions
By: Yasmin Mogahed
Every created thing yearns to fulfill its' purpose. The eyes yearn to see. The ears yearn to hear. The stomach yearns to eat. The heart yearns to love. And inside every one of us is a created thing. It is a gigantic mass. It is a mass of affection, loyalty, and devotion. And it was created with a purpose. It was created to be given. But it was made to be given in a very specific way, to a very specific place. What we chose to do—or not do—with this heavy mass, determines our state in this life and the next.
The drive to give ourselves to something compels us, and acts as a very powerful force. There is a sort of desperation to love, to share, to connect. It is a desperation to contribute, to invest, to affect. The drive is so strong; but we often don't even understand it. We often can't comprehend the nature of this inner mass, and we don't know what to do with it.
So, some of us hold on to it. To try to hold on to what was made to be given, is like holding a ticking bomb inside our chest. It finally explodes within us, creating a black hole of emptiness. This is how we implode.
And then there are some of us who do give it. But, ya Latif, we give it in the wrong way and to the wrong hands. We try to give it, all of it—every drop of it— to our careers. We try to give it to the 'love of our lives'. We try to give it to this world. To give the entirely of this mass to something other than its' Creator causes unparalleled torment and inner damage.
Allah tells us in the Quran:

"Had there been within the heavens and earth gods besides God, they both would have been ruined. So exalted is Allah , Lord of the Throne, above what they describe." (21:22)
In this verse, God tells us what would have happened had there been more than one object of worship in the heavens and the earth: corruption and ruin. If the heavens and the earth, in all their majesty, would have been ruined by taking more than one object of worship, what of the fragile human heart?
What happens to a heart that takes more than one object of ultimate love, fear, hope, and devotion? What happens to the one who gives this inner mass to other than its' Creator? What happens to the one who allows other than Allah to be soaked into the deepest recesses of the heart?
To understand the result of this intrusion, imagine the heart like a sponge. When something of the dunya is presented to it, the heart can either accept or reject it. If the heart is protected and rejects what is presented, the heart will remain safe. But if the heart is unprotected and accepts it, like a sponge in a container of ink, the heart will absorb. And it can absorb all the way to the core (lubb). Once this process takes place, removing that which has been absorbed becomes extremely difficult. And painful. Like cleaning out a sponge, removing what has been absorbed into the core of the heart requires agonizing and consistent squeezing.
The Prophet (pbuh) said: "Fitan (trials) will be presented to hearts, as a reed mat is interwoven: stick by stick. Any heart which absorbs these trials will have a black mark put in it. However, any heart that rejects them will have a white mark put in it. The result is that hearts will be of two kinds: one white like a white stone, which will not be harmed by trials as long as the heavens and earth endure; and the other dark and rusty, like an over-turned vessel; not able to recognize the good, nor reject evil, but rather being absorbed with its desires." [Muslim]
Commenting on this hadith, Ibn ul Qayyim (RA) explains that the fitan (trials) that are presented to the heart are of 2 types: shahwat (desires) and shubuhat (doubt). He says, "The first causes intentions and desires to be corrupted, whilst the second causes knowledge and beliefs to be corrupted." [Ighaathatul-Luhfaan, p.40]
When the fitan of desires and doubt are accepted and absorbed into the heart, there are 2 dangerous consequences that follow:
First, that heart will no longer be able to recognize good and evil, as they really are. If the heart is fully soaked in darkness, it may even see good as evil, and evil as good. Suddenly, the haram (forbidden) looks beautiful and the halal (permissible) looks ugly. This is the consequence of a deeply diseased heart. And that disease comes about by allowing the heart to absorb the fitan (of desires or doubt).
Second, that heart will judge and be led by whims and desires—rather than by the guidance of Allah. Instead of being a slave to Allah, such a person will become a slave to his own desires. Slavery to anything other than Allah is the most painful sort of oppression.
Even after the Children of Israel were saved from Pharoah's captivation, they were still imprisoned. They were imprisoned by the objects of worship that had entered their hearts. The worship of the calf—the calf itself—was absorbed into their hearts. Allah says: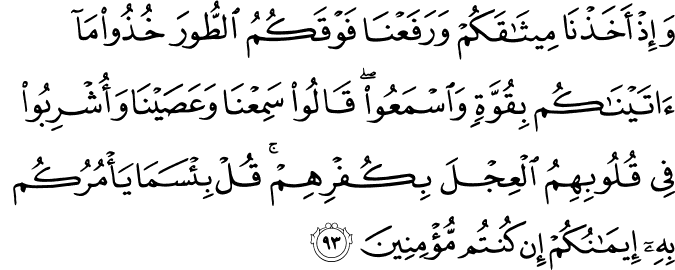 "And [recall] when We took your covenant and raised over you the mount, [saying], 'Take what We have given you with determination and listen." They said [instead], "We hear and disobey.' And their hearts absorbed [the worship of] the calf because of their disbelief. Say, 'How wretched is that which your faith enjoins upon you, if you should be believers.'" (2:93)
Because of their misguided worship, the calf was absorbed into their hearts. Today, we may not worship a calf or allow that love to enter our hearts; but most of us worship other forms of the calf. We worship money, power, status and other people. And those very same objects of ultimate love, fear, hope and devotion also get absorbed into our hearts. As a result, our hearts become corrupted and ruined, as Allah warned in the Quran (21:22).
The Prophet (pbuh) has also warned us of what happens when the heart becomes corrupted. He says: "Beware, in the body there is a flesh; if it is sound, the whole body is sound, and if it is corrupt, the whole body is corrupt. And behold, it is the heart." (Bukhari & Muslim)
How, then, can we prevent this corruption and ruin of the heart, and thereby the corruption and ruin of the entire body? The first way is through protection.
One important Islamic principal is that protection is better than cure. For example, Allah does not tell us not to commit zina (unlawful sex), He says "Do not come close to zina." The Quran says:

"And do not approach unlawful sexual intercourse. Indeed, it is ever an immorality and is evil as a way." (17:32)
Allah does not just prohibit zina, but prohibits all that could lead to it and puts up many barriers to even coming close: lowering the gaze, modesty in dress and behavior, avoiding seclusion with the opposite gender, etc.
In protecting the heart, Allah has also given us a prescription. The remembrance of Allah (thikr) provides layers of protection around the heart. Prayer provides a layer. Quran provides a layer. Athkar (supplications of remembrance) throughout the day provides a layer. The more we remember Allah, the more our heart is protected. Thikr provides guards outside the heart that kill anything which threatens the tawheed or health of the heart, before it enters.
If, however, the heart does become infected, it must be cured. To rid the heart of what it has absorbed, you must subject it to the cleansing process. This process can be painful at first (like getting the ink out of the sponge), but with consistency and patience, any heart can be remade and brought back from the death.
Allah says,

"Has the time not come for those who have believed that their hearts should become humbly submissive at the remembrance of Allah and what has come down of the truth? And let them not be like those who were given the Scripture before, and a long period passed over them, so their hearts hardened; and many of them are defiantly disobedient." (57:16)

"Know that Allah gives life to the earth after its lifelessness. We have made clear to you the signs; perhaps you will understand." (57:17)
Just as Allah can give life to the dead land, so too can Allah give life to the dead hearts. So if you have absorbed something of the dunya into the sponge of your heart, there is always hope.
One of the most common types of 'ink' that gets absorbed into the heart is other people. It may be a person who entered your heart, but you cannot marry. Or it may be a person you did marry, but who entered a place in the heart reserved for Allah (swt). Removing this person from the heart is a lot like treating a drug addiction.
If it's a person you can't be with, like a drug, you need to cut yourself off from that person completely. Cut off all communication and reminders–even if that means blocking numbers, emails, and Facebook profiles.
This is your detox.
Second, you need to replace that object of worship with something better. Increase in your thikr (remembrance of Allah) and get closer to Allah. If you aren't praying your daily prayers, fix that. Pray all, and pray on time. Pray qiyam in the last third of the night (just before fajr). Make duaa (supplication), tawbah (repentance), cry, plead to Allah to cure you and heal you.
This is your treatment.
Once the treatment has taken effect, your heart will be restored, by the permission of Allah. Once the heart is restored, it can come back to balance and its' created purpose: to know and love its' Creator more than anything else. Such a heart will regain the ability to give again to the creation, but this time in a healthy, selfless, and less dependent way. The heart will be able to give for the sake of the One it loves most—not for the sake of the self (nafs). Once this treatment has taken effect, you will be able again to give that inner mass of complete love, devotion, and loyalty to the place it was created to live. Remember that the mass that is not given is a ticking inner bomb. But, the mass that is given to the wrong place is also a ticking inner bomb.
Give. But give rightly. Absorb. But only what rightly lives and belongs in that sacred land inside your chest. Once this balance is regained, your heart will be able to see, love, give, and take in the right way. Your heart is your true eye. Your heart is the master of the body. Its' purpose is far too noble to go unrealized. Its' palace is far too precious to go unguarded.
Guard it. And guard it well…because every created thing yearns to fulfill its' purpose.
Photo Credit: Signs of the Divine (c)
Photo Credit: Signs of the Divine (c)
Help us Spread
Tagged: Before Marriage, Featured, Overcoming Hardships, Personal Development, Reflections, Relationships, Spiritual Purification, Spirituality, With the Divine